Real estate is a rapidly evolving industry, and unless you're an old hand at buying and selling a house, you might need guidance about how to find the right real estate agent. 
Where do you start looking for an agent, and how do you go about interviewing them?
We've compiled the top three questions to ask a real estate agent that will help you find the best one for the job. These are essential questions to ask any agent before you hire them, plus a few tips on where to find the most qualified agents in your zip code. 
What's Your Relevant Experience?
While you may have heard that it's important to find an agent with X many years of experience or X many sold houses in the last year, there's a better way to find out if an agent is the right fit for you. Ask about their experience. 
"Do you have experience working with my type of buyer?" That's the number one question people should ask prospective agents, according to James McGrath, co-founder of the NYC real estate brokerage Yoreevo. "Every agent is presumably doing deals, but if they usually work with retired couples, they might not be a great fit for a first-time home buyer," says McGrath. 
"Probe deeper and ask about the last two buyers (like you) that they worked with," he added.
This is important because high sales and years on the job can be largely irrelevant if the agent hasn't worked with a client like you before.
"Years of experience does not translate into deals of experience," McGrath said. Buyer or seller, be sure to ask prospective agents about their last clients. It's sure to quickly give you an idea about their ability to meet your expectations. 
How Do You Plan to Market My Home?
If you're a seller in today's market, plan on asking your agent how they'll promote your listing. This isn't simply a matter of advertising in all the right channels, but also making sure your home looks really good online. 
According to a study from the National Association of Realtors (NAR), 90% of buyers search online for homes — which makes having a strong digital presence a must.
"A house being marketed today needs to be similar to a magazine layout," said professional home stager Karen Gray-Plaisted of Design Solutions KPG. "The key is to find an agent who believes in ensuring the house is presented well in all the marketing they do." 
This might mean finding an agent who works with stagers and photographers, and quite possibly even a few marketing gurus. Since most agents offer marketing services on one level or another, focus on finding out exactly how their team operates, and use that info to gauge their ability to make your home irresistible to buyers. 
How are You Handling COVID-19?
This one isn't so much about the coronavirus as it is about finding out how an agent is approaching the current market, which has changed dramatically since the start of the pandemic. 
"Having an agent that's level-headed and looking for positive solutions will be beneficial," says Realtor Al Wisnefske of the Land & Legacy Group. "Agents should be actively learning right now. If an agent is stuck in their 'old ways' that's not a good sign. Agents need to learn how to adapt, and keep adapting to changing environments."
Before hiring an agent, be sure to ask them what they're doing right now to make things easier for clients. This might be as simple as providing meetings over Zoom or offering virtual staging services. It will let you know that your agent is ready to learn any new skills they need to help you buy or sell a home in the current climate.
How to Find the Right Agent 
Now that you know the key questions to ask, here are a few ideas for finding the ideal agent. 
Get a Referral
Referrals are hands-down the best (and easiest) way to find a real estate agent who will make you happy. Why? Because if they made your friends happy (and your situation is anything like theirs) then chances are they can help you too. 
"Word of mouth is a great place to start," says Christopher Totaro of Warburg Realty. "Having a referral from a person who has worked with an agent gives you the ability to get real insight as to how that agent performed." 
It will also help you find out how they handle marketing strategies, and if recent enough — how they're helping clients navigate deals during the pandemic.
Check Yelp
This might sound too easy, and that's because it is. Just like your favorite restaurants, Yelp is actually a pretty good place to find out if people like working with certain agents or not.
 "The best way to find an agent is to ask friends for a referral," says John Gluch, founder of the Gluch Group. "The second-best way is searching Yelp. Yelp does a great job of ensuring reviews are legitimate and that the recommended agents on Yelp have truly earned it."
The Final Word
Buying or selling a home is always stressful, but possibly never more so than during a global pandemic. Before you start reaching out to local real estate agents, take a minute to decide if now is the best time for your family to undergo this life-changing event. 
While homes are still selling, and buyers are still listing — deciding when to make this kind of change depends on a lot of factors, not just the current market. If you're planning to buy a home, then you might want to consider things like your credit score, and if you'll qualify for the mortgage you need. If you're selling, be sure to ask your agent how saturated the market is, and how to make your listing a competitive one. 
As always, take the time to consider all of your options before diving into anything— and don't be afraid to stay put if the timing doesn't feel right.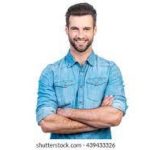 Pranav is a tech, crypto & blockchain writer based in London. He has been following the development of blockchain technology for several years.