We've all been there. You're in a pickle, and you need an extra $200 to make rent. Or you wake up to a flat tire. Maybe the electric company is threatening to cut your lights. Not cool.
If you want to learn how to make money fast, read on for some of our best ways to make money quickly.
How to Make Money Fast: 32 Proven Ways
You can get started on most of these tasks in an hour or two in your spare time. For some, you'll earn money right away; for others, you'll cash out within the week or month. Either way, many of these are easy money, and we've got options for tons of interests and skill levels.
We've broken them down into these main ways to make quick cash:
Selling Stuff
The first step to take when you need to make money fast is to dig up anything you own that you could live without. Chances are someone is willing to pay for them — you just have to find the right buyer.
1. Sell Your Old Movies and CDs
If you have a little more time, start shuffling through your old movies or CDs, because Decluttr will pay you for them.
Decluttr buys your old CDs, DVDs, Blu-rays and video games, plus hardware like cell phones, tablets, game consoles and iPods — it's easily one of the simplest and best ways to make money online.
One user, Gil Flores, told us he sold about 100 DVDs and 75 CDs and made $275 — an average of $1.57 each.
Just download the app, and start scanning the barcodes on your media to get immediate quotes. It's completely free to use — no listing or seller fees.
Payment is pretty fast — you'll be making money within a day or two after Decluttr receives your goods — and shipping is free.
2. Sell Your Used Phone
Got an old iPhone or Android collecting dust? Probably. Clear your data — then sell it.
There are a number of ways to earn instant cash for your phone. For example, you can recycle your device (iPhone, Android, tablet, mp3 player) at an EcoATM kiosk. Enter your phone's information into its estimator tool, then find a location near you — likely at a local mall or Walmart.
Depending on the condition of your device, you could earn money. For example, an iPhone 6 with 32GB of storage in decent condition could get you $30. A newer tablet, on the other hand, could help you bag more than $100.
3. Sell Your Clothes — or Make Returns
Take a look in your closet. If anything still has tags on it, return it if you can. After all, you haven't worn it yet.
Then ask yourself: When's the last time you wore that blouse? Or dressed up in those heels?
Gather up a bag of clothing, and take it to a consignment store like Plato's Closet or Buffalo Exchange.
Pro Tip
Brand names will likely get you the most cash.
If you don't have luck there, you can always market and sell your items to locals though Craigslist, Facebook Marketplace or Letgo. For other options, we reviewed four of the most popular peer-to-peer selling apps.
4. Sell Unused Gift Cards
No need to hang onto that gift card you'll never use — exchange it for cash. It's one of the more overlooked ways to make money fast.
Although you can sell your gift card online and receive cash within several days, you can also find a physical location that'll take your gift card through Cardpool.
Search Cardpool's cashier-assisted and kiosk locations. For example, a popular buy-back location is Target's electronics section. Be sure to read the details and restrictions of each location. You might be able to exchange that Starbucks gift card only for a Target gift card, for example.
If you have more time on your hands, check out these five sites that'll buy back your gift cards.
5. Sell Your Gold and Silver
If you need a great way to make money by the end of the day, dig deep in your closet.
Remember those gold and silver collectors' coins your grandpa gave you? Or maybe you have an old piece of jewelry from a long-ago ex… Exchange these items for some cash.
Use a few of these tips to sell your gold for cash.
Pro Tip
Find a local shop to sell to. You'll get paid a lot faster than with a national buyer you see advertised on TV.
6. Sell Your Old College Textbooks
Yeah, we know you've still got some textbooks lingering in your closet or on your bookshelf. Dust them off — then see whether they're worth anything.
Use BookScouter to see how much your books are worth. It'll suggest the best online marketplace to sell them, but if you want to get extra money by the end of the day, list them on eBay, Letgo, OfferUp or Craigslist. Heads up: They might not sell immediately, but you can at least get the selling process rolling.
7. Flip a Craigslist Freebie
Craigslist is chock full with freebies. Just hop over to its "Free" section, and see what you can find — whether it's clothing, furniture or appliances.
Pro Tip
If you need money sooner than later, low-ball your eBay prices and set your item as "buy it now."
Once you secure a freebie, you can resell it. Take notes from Penny Hoarder contributor Kerrie Urban. She sold her freebie finds on eBay and earned $545. If you need the money sooner than later, low-ball the prices and set it as "buy it now."
After all, you got it for free.
8. Sell Household Items You No Longer Use
If you've been meaning to declutter your house, now's the time. Look through your kitchen cabinets, your desk drawers and your utility closet. Whatever you don't need, purge.
Advertise your items to locals on Facebook Marketplace, Craigslist, OfferUp, 5miles or Letgo.
9. Rent Your Parking Space
Got a driveway or lot parking space you don't need in a busy city or tourist spot? Earn money renting it out. Just make sure your city and your landlord (if you rent) allow it.
Try these apps:
You could make some fast cash just renting out space on busy weekends — for example, during sporting events or concerts if you're near a stadium. Or turn it into a steady stream of passive income by renting your space to a commuter during the week if you're near downtown offices.
10. Yard Sale
Team up with family or neighbors, clean out your closets and sheds, and host a yard or garage sale to declutter and pocket some cash in the next few weeks.
Follow these tips for a successful garage sale:
Give it a theme — like sports, garden tools or outdoor gear — to stand out from the crowd.
Schedule it creatively to avoid competition and coincide with high traffic in your neighborhood, like around commutes or neighborhood events.
Advertise through fliers, Craigslist, Facebook and local message boards.
Put up 15 to 20 large, colorful signs around the yard to draw people in.
Get more small bills for change than you think you'll need.
Prepare for buyers' needs, like a mirror for trying on jewelry and an outlet to test power tools.
Organize it like a store, with tables, racks and thematic sections. Put big-ticket items near the road.
Sell items at 10% to 25% of their original value, and offer half off near the end of the sale.
Play music and offer snacks to keep shoppers hanging around.
11. Buy and Sell Domain Names
Running this fairly passive business is easy through domain brokers like GoDaddy. You can buy any available .com domain for about $12 per year and use its Domain Appraisal to find an estimated value.
When you're ready to sell, you can easily list a domain for sale from your domain manager in GoDaddy, and it'll set a list price based on estimated value. Or you can become an auction member for $4.99 per year and let buyers bid on your domains.
To choose a valuable domain, consider recent trends — like remote work, meditation or tidying up — research popular keywords related to those topics. You can do keyword research with a free tool like Ubersuggest or WordStream.
Stay away from trademarked names — squatting on those domains could open you up to lawsuits.
Back to top ↑
No Experience or Expertise Required
When you need fast money, you don't have time to pick up a new skill or certification. Try these side gigs anyone can do.
12. Complete Micro Gigs
Find quick-paying online gigs through websites like Amazon's Mechanical Turk (MTurk) or Clickworker.
These marketplaces connect you with people and companies who need help with small tasks, like writing or proofreading, surveys or data entry. Pay is usually low, but the tasks are quick and don't require expertise.
Requesters pay you through your account MTurk or Clickworker account, and you can cash out weekly or monthly.
13. Ask for Help
Don't hesitate to turn to government and nonprofit organizations when you need a quick cash injection and can't wait until you find work and get paid.
Donations
Leveler and similar platforms help people with job security distribute money to people who need it. Sign up when you're in need of quick cash, and you could receive fee-free donations via PayPal or Venmo.
Grants
Apply for an emergency grant from these organizations:
Modest Needs makes small one-time grants to help you cover your bills.
The U.S. Department of Housing and Urban Development provides Emergency Solutions Grants to people experiencing homelessness or a housing crisis.
 211 helps you find resources to cover essential needs. Call 2-1-1 or visit 211.org.
Unemployment Benefits
The U.S. Department of Labor's CareerOneStop website shows you how to file for unemployment in your state. You could receive a check within a week or two, but delays aren't uncommon.
14. Review Products
The website Slicethepie pays you to review new music, fashion and commercials before they're released.
The company uses the panel of reviewers to provide insights that help brands decide how to market their products. As a panelist, you get to listen to music or check out fashion and accessories and get paid to write detailed reviews the company analyzes and turns into data for its clients.
15. Become an Extra on a TV Show
TV shows and movies put out casting calls for extras every week in major cities like Los Angeles, New York, Atlanta and Chicago. Even in smaller cities, like Cleveland and Seattle, you can make money hanging around the background of a TV scene.
You don't have to have acting experience to be an extra, just a free day.
The Penny Hoarder reader Jared Zajac was an extra in two major blockbusters filmed in his town, Cleveland, Ohio. He earned minimum wage, including overtime, plus catered meals, and he worked several days for each film.
16. Participate in Research
We know paid medical studies are a simple — if sometimes invasive or risky — way to earn significant money. You can also make some quick cash participating in less invasive and less time-consuming academic research.
Look for opportunities to become a research participant if you live near a university or other research institution.
For example, a university psychology or political science department often needs participants to answer questions or interview with a researcher. Pay depends on the institution, but we've seen around $10 per 30 minutes of activity.
Back to top ↑
Community Services
People always need help, whether it's with yard maintenance, moving or a simple repair.
Sell your services via Craigslist under its "Gigs" section. Pay and tasks will vary, but you have nothing to lose posting an advertisement. Cast a broader net by setting up a profile on gig platforms like TaskRabbit, Fiverr and other apps for specific services.
And don't forget about family, friends, coworkers and neighbors!
17. Babysit
Babysitting is a classic way to make a quick buck. It often pays in cash as soon as you've completed the gig.
Letting friends, neighbors and coworkers know you're available to watch their little ones could be a simple way to get paid as soon as this week. Advertise your services on Care.com to reach more people in your community.
18. Pet Sit for Your Neighbor
Tons of apps help you secure a pet-sitting side gig, but you likely won't pocket the money immediately. Plus, apps typically take a cut of your commission.
For a quicker turnaround, offer your services to family, friends or neighbors. Post in a local Facebook community group, advertise on Craigslist or set up a profile on Care.com to find more clients.
You could get paid $40 just to take Pup for a walk.
19. Sell Your Plasma
Nope, you're not going to want to sell your plasma every day, but if you need to make money today, it can be a good deed that'll reap a monetary reward.
Look into plasma donation centers near you. Be careful to do your research.
We found an International Quality Plasma Program-approved center near us, and it says first-time donors can make up to $400. However, you should probably expect something more like Penny Hoarder contributor MaryBeth Matzek's experience. She sold plasma in 2014 and earned about $20 for two hours of her time.
20. Clean Houses
Put your Type-A personality to good use, and make money fast tidying and scrubbing homes and offices.
Amazon Home Services lets you sell services like house cleaning and furniture assembly, and even skill services like plumbing and electric work, as long as you have proper certification and insurance.
You can also self-promote through your own website. Set up a simple website through a service like Wix or Squarespace to describe your offerings and rates. Use keywords that'll help people in your area find you through a Google search, like "house cleaning in [your town]" or "[your town] plumber."
21. Do Handyman Work
Got a knack for carpentry, plumbing or fixing stuff? Your skills could be valuable to people in your community.
Post fliers in the area, advertise in local Facebook groups and list your services on Craigslist to find clients.
Rates could vary a lot, so check similar listings to see what people are charging in your area to get an idea of how much money you could make. And don't sell yourself short! People are willing to pay for work they don't have the time or skills to do themselves.
22. Have a Car Wash
This money-maker is usually associated with fundraising, but you can use it for profit, too! Get a few friends together, and set up a car-washing station in your neighborhood to put cash in your pockets.
To draw customers in:
Promote the event on Facebook, especially in local groups.
Post several large signs in the area leading up to the car wash, so drivers don't miss it.
Play music and offer refreshments to keep drivers occupied while you clean.
Back to top ↑
Creative Gigs
Got some artistic skills up your sleeve? Try these ways to quickly cash in on them without the slog of building an audience or starting a business.
23. Turn Designs Into Swag
If you're into design or illustration, turn your creations into products to sell online. Merch by Amazon lets you upload a design and select t-shirt styles and colors to print it on, then list your t-shirts for sale on Amazon.
You don't have to make an upfront investment. Amazon prints t-shirts to order and pays you a monthly royalty, which varies depending on your shirt's list price.
Amazon is a great option because of how many people visit the site every day. Some creators prefer other services for better royalties or more product options. Check out these alternative marketplaces:
CafePress: Print your design on shirts, baby onesies, mugs, hats, totes, pillows, stickers, phone cases and more. CafePress keeps the base price of a product, plus 5% to 10% if it's sold through the CafePress marketplace, and you earn any markup on your list price.
Design By Humans: Create shirts, prints, mugs, phone cases and stickers, and set up a storefront through the platform. Royalties are a flat rate per product, from $0.50 each for stickers to $8 for a large framed print.
Redbubble: Sell t-shirts, posters, phone cases, mugs, prints and more. Redbubble sets a base price per item, and you earn any markup.
If you have some capital to work with, try supercharging your earnings by advertising your designs through social media ads.
24. Sell Stock Photos
Making money is simple with a smartphone and a photographic eye. Snap scenic and topical photos, and list them for use through stock photo sites to earn royalties.
To come up with ideas for photos that'll be in high-demand, consider the kinds of images you see often online. Which topics do businesses cover often in reports, website content and advertisements that they'll need stock images for?
Add your photos to these stock sites:
25. Be a Virtual Busker
Taking to the streets with a canvas, guitar or clever costume is a well-known way to quickly earn cash for your talents. Ever thought about doing the same online?
Offer your art through social media, and take contributions through a payment app like PayPal, Venmo or Cash. Some ideas:
Drawing or design: Offer to draw caricatures of your friends and followers.
Performance: Perform an act like dance, comedy, recitation or magic live through Facebook or Instagram, and include a link to receive contributions from viewers.
Writing: Publish stories to a blog, and include a PayPal link for supporters. Or publish behind a paywall through a subscription service like Patreon or Substack.
Music: Offer to write songs or jingles for friends and followers.
26. Host a Bake Sale
Got a mouth-watering recipe for banana bread or a unique skill for cupcake decoration? Stop getting paid in compliments, and start… getting paid.
In some states, you can sell home-baked goods as a side hustle without a permit or license. Let friends, colleagues and neighbors know you're open for business, and fill custom orders to ensure you get paid for your time and ingredients.
Advertise your products through Craigslist, social media, fliers and your own website.
27. Pick Up Freelance Gigs
Pick up quick freelance writing, design and virtual assistant gigs through freelancing marketplaces that connect you with people who need affordable services.
Set up a profile to list your writing, design, editing and development skills on these freelancing websites:
You could pick up occasional work whenever you need money fast — or turn your freelance work into a full-blown side hustle!
Back to top ↑
Online Surveys
You can take surveys online and earn money while you sit on the bus or train, watch TV or eat your lunch. Here are some of the most popular survey sites:
28. InboxDollars
InboxDollars lets you get paid for everyday online activities that provide customer input to its partner brands. It's how I make online money with surveys.
You'll pocket a $5 bonus when you sign up, and you'll earn more money each time you take an online survey, watch a video or shop online with affiliated brands.
Surveys typically pay between $0.50 and $5 and take less than 30 minutes to complete. You won't always make a lot of money, but some surveys pay more if you match a super-specific target demo. You can cash out once you earn $30.
29. MyPoints
MyPoints aggregates online survey opportunities and pays in gift cards to dozens of major retailers.
You'll earn a $5 bonus after completing five surveys, plus points for every survey you attempt to qualify for or complete.
Most surveys earn you less than 100 points, but some earn you up to 400 points. For perspective, 480 points gets you a $3 Amazon gift card.
30. CashKarma
CashKarma is a survey app that lets you earn money completing surveys, watching videos, completing sign-up offers and other online tasks. It aggregates survey opportunities and directs you to third parties to complete surveys.
You can cash out once you earn 6,000 points, equal to a $5 Amazon gift card, and cash out through PayPal or choose gift cards to major retailers.
31. Survey Junkie
Survey Junkie matches you with online survey opportunities based on your profile on the site. You'll earn points you can cash out via PayPal, Dwolla or gift cards.
You'll earn a bonus 75 points just for creating an account, and you'll earn between 20 and 200 points per survey you complete. Each point is worth about a penny, so surveys earn you 2 cents to $2.
32. Ipsos i-Say
Ipsos surveys are popular and well-known for their political polling. The company also runs i-Say surveys to get customer opinions on brands, entertainment, advertising and trending topics.
You'll earn points for each survey you complete, and you can cash out once you earn 500 points, equal to $5. Cash out directly via PayPal, or opt for gift cards to major retailers.
Tips to Make Money Fast
Here are some answers to commonly asked questions about making money fast:
How can I make money right now?
When you need money immediately, put your efforts toward tasks that will put cash directly in your hand. Avoid survey sites and cash-back apps that reward you in points you can only cash out periodically.
Sell stuff to people in your community, rather than listing it on a marketplace. Busk or ask for donations. Offer services to your neighbors — even if they only want to help you out.
How can I make $200 fast?
When you need just that little extra to make rent or keep your account from overdrafting, try pawning or selling stuff. You could pocket a quick $50 for items like old phones, digital cameras or furniture, so you only have to sell a few things to hit your $200 target.
Virtual busking — especially if it's the first time you've done it for your followers — could also nab you a few hundred dollars quickly.
How can I make $1,000 fast?
When you need a bigger payout, like four figures, you might have to get more creative to pocket it quickly. Lots of the gigs above could earn you that kind of money over a few weeks or months, but how can you get it today?
You could make $1,000 selling used stuff, but you'll have to have some pretty big-ticket items — or clear your house.
One simple way to get the money today is to ask for pay in advance of the work. Get a paycheck advance, or negotiate with a freelance client to pay upfront. But that's a tough ask.
Another option is to focus on activities that could bring in a lot of people — a bake sale, car wash or garage sale, for example. If you're connected with a lot of friends or followers online, virtual busking could give you a four-figure payday, too.
If you can't earn the money fast enough, you might have to consider taking on debt.
Avoid payday loans and credit card debt if you can, and consider getting a personal loan instead. You could apply online and have the cash the same day with some lenders, and interest rates are usually much lower than payday loans or credit cards.
How can I make $100 a day?
Picking up a few of the side gigs listed above could easily help you set up an ongoing income stream of $100 a day.
If you have an extra hour or two to dedicate to earning more money each day, try freelancing, community services, micro gigs, writing reviews or a combination of all of these.
To earn passive income, or at least income you don't have to pour a ton of extra time into, try taking surveys, selling stock photos, selling t-shirts, brokering domains or renting a parking space.
Carson Kohler ([email protected]) is a staff writer at The Penny Hoarder. She enjoys making a quick buck.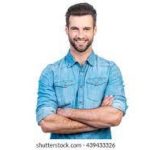 Pranav is a tech, crypto & blockchain writer based in London. He has been following the development of blockchain technology for several years.