I miss croissants.
Between ages 10 and 13, I would regularly visit Vie de France, the local chain bakery, for a treat with my mom. Over a decadent chocolate croissant, she'd ask about boys and why I decided to wear my hair like that.
Those flaky, buttery angels are at their best when made with wheat flour. I've not yet found a gluten-free version good enough to tango with the croissants of my adolescence. 
If it exists, it probably costs $50 — or to be more precise, a 2018 UK study showed that gluten-free bread and pastas cost on average 159% more than their gluten-filled counterparts.
Why are gluten-free products so expensive?
For one, it has to do with the production costs. Although gluten-free products are becoming more prevalent, they're still no match for the traditional breads, sauces, drinks and more. Smaller batches = higher production costs — which gets passed onto us, the consumers.
Additionally, to obtain that gluten-free certification, producers must prove their products are what they say they are — and that they are uncontaminated by other gluten products the manufacturer may produce. Meeting those kinds of regulations requires investments in separate equipment as well as regular inspections.   
My gluten-free existence began several years ago. Since then, I've done a lot of research on how to improve your gut and taken classes in health and nutrition. 
It turns out plenty of other people have also had to start their own gluten-free journey — 1 in 100 people worldwide have celiac disease, according to the Celiac Disease Foundation.
I don't have celiac disease, but I am gluten-intolerant. I'm also cheap in all the right places. 
So let's sally forth, fellow gluten-free shoppers. Here are a few ways you can take the sting out of the increased premiums — your gut is worth it.
6 Ways to Eat Gluten-Free on a Budget
You don't have to sacrifice your wallet for gluten-free meals. If you've been spending too much on gluten-free food, we've found alternative ways for how to save money on products.
1. Evaluate What You Already Eat
Gluten hides in all kinds of things (soy sauce? Come on!). But a lot of what you already eat is probably gluten-free. As you likely know, meat, nuts, seeds, beans, cheese and eggs are already gluten-free, as are fish, vegetables and fruit. 
Pro Tip
Is brown rice gluten free? What about potatoes? You can find a list of products that are gluten free at the Celiac Foundation's website. (And brown rice and potatoes are both naturally gluten free.)
Think about what you actually enjoy eating before you go grocery shopping so you don't get sucked in by all the gluten-free options. If you never use barbecue sauce, you don't need that gluten-free sauce, even if it happens to shine in the aisle with its specially colored gluten-free tag. 
At first, when there weren't a ton of gluten-free foods, I would get excited to see those "I'm Gluten-Free" tags. Now I just smile and move along.
2. Sell Your Food
You can probably only do this once, so make it worth your effort. When I first went gluten-free, I had a lot of food to get out of my pantry, including a couple of unopened boxes of pancake mixes, some muffin mixes, a couple of bags of flour, cookies, etc. (Can you tell I like baked goods?)
So I sold them on my community's Facebook page. I probably made $20 overall, but I was able to put that toward my upcoming gluten-free shopping trip. And I loved cleaning out my shelves.
Pro Tip
There are more than 200 known celiac disease symptoms. You can take use this assessment tool to check your symptoms before consulting your doctor if you suspect you have celiac disease.
Alternatively, you could also consider bartering with friends and family who are still eating gluten — you trade your products for ingredients that they don't need but work for you (see that list of foods you already eat).   
3. Don't Buy Gluten-Free Alternatives
This advice seems counterintuitive, I admit. What else would you buy? 
When I first started my new gluten-free diet, I didn't really know what to eat. I bought gluten-free versions of everything I usually ate: muffins, bread, granola bars, frozen pizzas. My weekly grocery bill for me and my husband — who is not gluten-free — doubled, settling north of $200. 
So I cut out those gluten-free versions of my go-to foods. I changed my diet, and I stopped paying $4 for five gluten-free granola bars, when I remembered I used to be able to get an eight-pack for half that.
Plus, avoiding gluten-free alternatives eliminated a lot of processed foods. It takes a lot of preservatives, salts and sugars to get those things to taste like their non-gluten-free counterparts. It's all about the "mouthfeel," folks. They're OK, but they're not that good, so why bother?
By changing my purchase strategy (and diet), my average weekly grocery bill for two people is now $120, just $20 more than what I spent before instituting my gluten-free ways. Oh, and I also lost 37 pounds.
4. Cook and Make Dressings From Scratch
Easier said than done, right? But this strategy will save you the most amount of money, and cooking at home isn't as difficult as you think. 
Plenty of gluten-free recipes require just a few ingredients, and therefore a smaller investment in money and often time than you'd expect. Try this one for flourless peanut butter chocolate chip mini blender muffins or this one for two-ingredient pancakes. And no recipe is simpler than seasoned meat, pan fried in butter.
Many sauces or dressings contain gluten, so a simple mix of what's already in your cabinets — olive oil, vinegar, mustard, honey, salt and pepper — can make a pretty good honey mustard dressing or even dipping sauce. 
But the minute you turn to your local "natural" store, you're paying a huge premium. For example, my favorite packaged honey mustard dressing is $6.95, before shipping. I can make 24 oz. of honey mustard dressing for less than half of that.
5. Shop Discount Grocers, Wholesale Clubs and Online
This may seem like a no-brainer, but Costco and its wholesale brethren didn't used to carry many gluten-free items. These days, I'd suggest a gluten-free recon at your local club to see what it has to offer, since many don't have the same products from city to city or month to month. 
For example, Costco now carries Udi's gluten-free bread. Wholesale clubs are great for finding bulk bins of things you eat regularly, like cereal, and pantry staples, like gluten-free flour blends. 
Pro Tip
Despite the higher cost at the register, buying bulk products can help you save money because what you purchase is intended to last much longer. Here's how to buy in bulk without wasting money.
Plus, you can find deals on fruit and meat, my favorite gluten-free things.
When I can't find what I'm looking for at Sam's Club or Aldi, another popular discount grocery store, I'll turn to Amazon or Vitacost.com. I once purchased a box of 50 snack-sized bags of white cheddar popcorn from Amazon for a price even cheaper than my local Sam's Club. And popcorn is almost always gluten-free. 
6. Always Make a List
Wherever you shop, make sure you've got a grocery list. I can't tell you how many times I've wandered the aisles, picking up anything that looked good while decimating my grocery budget. Making a list — and sticking to it! — is key to getting the food you need without going way over-budget.
In a way, a gluten-free lifestyle can make grocery shopping simpler, because where you would once hem and haw over what bread to get or which granola to purchase, now you have slightly fewer options. 
Add to that the goal of saving money, and your decision becomes more black and white — it comes down to the best for your gut for your buck. And that is worth searching for.
As for me, I'll keep carrying my torch for a gluten-free version of the holy grail of baked goods. I know there's a croissant out there with my name on it. It doesn't have to be chocolate. But it can't hurt.
Raina Keefer is a contributor to The Penny Hoarder.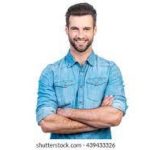 Pranav is a tech, crypto & blockchain writer based in London. He has been following the development of blockchain technology for several years.