Our free budget calculator can help you get a more complete picture of your monthly finances, providing insights into where you're doing the most of your spending (and where you might want to cut back!).
Enter the required information into the appropriate fields, and we'll automatically calculate your total monthly income, total monthly expenses, and total monthly savings, so you can determine whether you're spending over or under your budget.
Start working with our calculator, or click on a step below to jump to more detailed instructions:

Step 1: Enter All Sources of Monthly Income
Step 2: Enter All Monthly Expenses
Step 3: Enter All Monthly Savings Contributions
How to Use the Free Budget Calculator
Our budgeting calculator is simple to use. Fill in the required information in each field and we'll do the math for you.
Our free budget calculator is divided into three main areas: monthly income, monthly expenses, and monthly savings.
Note: If you're entering variable costs that change month to month, enter your best estimate.
Step 1. Enter All Sources of Monthly Income
This section of the budgeting calculator covers any money you're bringing in, including your main source of income and any supplementary sources of cash flow.
Salary & Wages (After Taxes): Your net monthly income is the money you bring home after This is the amount on your paychecks – your wages minus federal taxes, Social Security, Medicare, insurance costs, retirement contributions and any other benefits.
Other: Be sure to consider supplementary sources of income as well, such as freelance payments, alimony checks, investment payouts, or child support, and enter in the cell to the right.
Step 2. Enter All Monthly Expenses
Now let's take a look at your average monthly expenditures, including both fixed and variable costs.
Housing: Enter your total monthly rent or mortgage payments, including utility bills such as gas, electric, trash, and water. If you pay renter's insurance, include those costs here, as well.
Food: Consider grocery bills or food subscriptions. If you regularly eat out at restaurants, estimate and include those expenses.
Transportation: Enter your total monthly costs for day-to-day transportation. If you drive a car, include auto payments, insurance costs, and gas expenses. If you commute by public transportation, include ticket pricing or pass subscriptions.
Credit Cards & Loans: Make sure all minimum credit card and loan payments are accounted for. If you regularly contribute more than the minimum payment, be sure to include the total estimated amount.
Health Insurance: Enter costs for health insurance if you don't receive your coverage through your employer, including medical, dental, and vision plans.
Pets: If you have a furry friend, fill in this field with monthly expenses for food, medicine, grooming, or veterinary bills.
Entertainment: Under this category, include the amount you regularly spend on entertainment activities per month, both at-home, such as television and internet subscriptions, and away from home, such as concert tickets, movie passes, or social events.
Personal Care: This may include items such as shampoo, toothpaste, cosmetics, and other personal care essentials.
Child Care: Enter any expenses spent on child care, including daycare costs, school fees, and babysitting costs.
Other: Note any recurring expenses that don't fall under the above categories in this space. Examples might include travel costs for an upcoming trip, clothing purchases, or other "non-essentials."
Step 3. Enter All Monthly Savings Contributions
This section is all about planning for your financial future, from emergency savings to retirement contributions.
Emergency Fund: An emergency savings account is a stash of money set aside to cover any financial surprises life may throw your way. Finance experts recommend saving at least 3 months of living expenses. Enter your monthly contributions to your emergency savings fund here.
Investments: If you contribute to any investment accounts, include contributions here.
Retirement: If you contribute to a retirement account outside of a workplace 401(k), list those as well.
Other: Include any other types of savings contributions you make on a monthly basis.
As you enter your information, our budget calculator will automatically update your total monthly income, total monthly expenses, and total monthly savings contributions, then show you how much you're overspending (or how much wiggle room you may have in your budget!).
Visualize your finances with this detailed monthly budget and make the most of your money using our free budget calculator and planner.
Budgeting Calculator: Frequently Asked Questions
A detailed budget can help you make the most of your income and set you up for success in the future. Have more questions about budgeting? Check out our answers to the most frequently asked budget questions below:
1. What are common budgeting techniques?
There are many budgeting methods you can use to keep your finances on track – it's all about figuring out which is right for you. Some of the common budgeting techniques include:
The Envelope System: This is a simple yet effective technique. Add up all fixed and variable expenses, then subtract this number from your income. Put each expense into a labeled envelope; when you receive a paycheck, place the amount in cash into each envelope.
Reverse budgeting: This flips typical budgeting on its head – instead of setting up categories to track your spending, you create aggressive savings goals and contribute to them each month.
Zero-based budgeting: With this method, you must allocate all of your monthly income to expenses, savings contributions, and debt payments. At the end of the month, your income minus your expenditures should equal zero.
The 50/30/20 Rule: This is one of the most popular budgeting techniques, in which costs are split into three different categories. Learn more about this method below.
Coined by Elizabeth Warren and her daughter, Amelia Warren Tyagi, the "50/30/20" rule is one of the most popular budgeting methods. You can use the 50 30 20 budgeting calculator to help divide net income into 3 categories.:
50% for needs: Half of your net monthly income should be dedicated towards life's essentials. This includes necessities such as housing, food, transportation, insurance, and utilities.
30% for wants: The items in this category can vary, but examples include clothing purchases, entertainment, dining out, travel, or monthly subscriptions.
20% for savings and debt repayment: This money is meant to be put away for future use. Depending on your financial situation, you may choose to devote this chunk of money to paying down debt balances, retirement contributions, or emergency funds.
3. What should my budget be?
Proper budgeting can help you achieve your personal financial goals and protect you against any unexpected costs life throws your way. However, there's not necessarily one single budget for every person. Your budget may vary based on your income, financial responsibilities, and objectives. Use our monthly budget calculator as a jumping-off point and decide which method works best for your financial goals.
4. What should my budget include?
While budgeting methods may vary, there are several common budget items to consider as you fill out our free calculator. Every budget includes fixed expenses—think mortgage/rent payments, child support, and alimony—while others are variable, such as groceries and utilities. Here are the most common line items in standard budget spreadsheets (note: all of these are included in our free budget calculator):
Housing, including rent and mortgage payments
Food, including groceries and dining out
Transportation, including auto payments and commuter costs
Credit card payments
Debt payments
Savings accounts
Insurance coverage, such as car insurance and health insurance
Entertainment expenses
Creating a budget doesn't need to be overwhelming, and a bit of planning can go a long way when it comes to money management. Download the Mint budgeting app and create budgets you can actually stick to. Get a bird's eye view of how much you're spending on what, month-to-month, year-to-year. Set yourself up for financial success and take back the reins on your personal finances. We also offer an array of budget templates to help you keep your spending on track, based on your lifestyle and needs. You can also download our budget calculator as a CSV file to create your own charts on your desktop.
6. How often should I adjust my spending based on the free budget calculator?
Whenever your monthly income, expenses, or savings contributions change significantly, use our free budget planner to reassess your spending. Review your budget on a monthly basis, then adjust categories that seem to be consistently higher or lower than you originally planned.
7. What is a good free budget app?
Mint is all about budgeting; we offer advice on creating your budget, sticking to said budget, and setting yourself up for financial success in the future. To get started with Mint, sign up for a free account, then connect your financial accounts to the Mint app. We are able to sync with almost any U.S. financial institution, so you can easily monitor your bank accounts, credit card accounts, loans, and investments all in one place. Utilize Mint to track your bills, manage spending, and review your credit score.
Manage your budget from anywhere with Mint. Our easy-to-use app connects your financial accounts, helping you track your spending and make the most of your money.
Related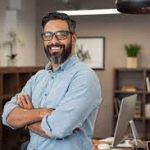 Abubakar his MA Economics from Concordia University in Montreal and BA Economics from the University of British Columbia, with special emphasis on environmental and industrial economics. He has written on a variety of different topics including Bitcoin and finance.