I've never had a cable subscription. Once I left my parents house, I jumped straight into streaming.
You could call me a hipster streamer, doing it long before cutting the cable cord was cool. Cutting cable isn't a fad anymore, it's turned into a tsunami that's changing the entire entertainment industry.
If you're considering making the jump, I'll walk you through the entire process.
Not only will you save a bunch of money, you get complete control and access to better TV.
What's the Meaning of Cutting the Cord?
When people refer to "cutting the cord," they're referring to ditching cable television subscriptions in favor of internet-based streaming services.
As a result of cord-cutting, a secondary group, cord-nevers, has emerged. It consists of viewers who have grown up watching programming on streaming services and are less likely to ever subscribe to cable television.
While cutting costs is an excellent reason for ditching cable television, opting for streaming services also provides more flexibility. Choosing which streaming services work for your family allows you to pay for what you'll actually use.
The most common reasons for cutting the cord:
Save money on monthly TV bills
Pay only for the TV that you want
Watch shows on your schedule
Access to shows that you can't get with normal cable
Essentials for Cutting the Cord
If you're set on ditching cable for good, there are a few things you'll want to look at to make your transition to the cable-free entertainment lifestyle a bit easier.
HDTV Antenna (optional): To maximize your savings, consider investing in an HDTV antenna. You can pick up one for as little as $20 or as much as $150, depending on your needs. Once you have the antenna, you'll be able to access your local television network channels for free. Only do this if you care about local channels. I don't watch local channels myself so I've never gotten one.
A streaming player or device: A lot of devices let you add streaming services to them. Like a Playstation. And many smart televisions can stream services on their own. I prefer to get a dedicated streaming device like a Roku or Apple TV. The interface is better, there's fewer ads from built-in TV services, and the remote is better.
Decent internet speed: Make sure your internet speed is hardy enough to handle streaming the quality of content you want. For standard streaming, 3Mbps should work fine. If you want 4k content, look for a speed of at least 25Mbps. You'll want higher speeds if you plan to stream from multiple devices at one time.
Streaming services: There are a lot of streaming services available. In fact, many networks are even releasing their own streaming services. We'll discuss a few of the streaming services below.
The Best Streaming Devices
Here are our top picks for streaming devices:
The Amazon Fire TV Cube offers a hands-free streaming option. You can stream your favorite shows from the compact 4K compatible device. The device is about 3-inches tall, so it's discreet and will fit in most spaces.  The Amazon Fire TV Cube includes a remote if you prefer to operate your TV without talking to Alexa. The Amazon Fire Cube retails for $119.99.
The Roku Ultra is a wireless streaming device. Roku is one of the most well-known streaming devices, for a reason. The friendly interface makes navigating between your favorite streaming apps easy. The remote is simple to use, and it includes a headphone jack so you watch your favorite movie when you don't want to disturb anyone else. This updated version of the Roku includes a voice remote and provides access to free TV, news, sports, and music. In addition to the free shows offered on Roku, you can access Hulu, Netflix, and other paid subscriptions. Roku Ultra is available for Insert price here
The Google Chromecast connects to your smart TV via USB port. It's one of the most affordable options at $35. Chromecast lets you connect to services like Hulu, YouTube, and Netflix. You can even use Chromecast to put your computer screen onto the television set. If you're dead set on HD and 4K, you'll want to opt for the Chromecast Ultra which is $70.
Apple TV a small box that streams videos to your television. The box connects via HDMI. The system retails for about $150 and includes a one-year subscription to AppleTV+ (the subscription service). There are two versions, the Apple TV HD and the APple TV 4K. We prefer the 4K for the better quality, it's only an extra $30. You can use the box to access other streaming services as well. You don't need an iPhone to use Apple TV, but you do need an iTunes account to log into your device.
Your Smart TV
Since a major reason for cutting the cable is to save money, you might not be keen on spending extra cash on a streaming device. If you already have a smart TV (or a gaming device like the Playstation) you can use that to stream content. Keep in mind that some streaming services may be unavailable on certain devices due to contractual agreements. Most will offer access to the most popular apps like Netflix, Hulu, and Amazon Prime. This is a great way to save some money.
Customizing to Meet Your Needs
One of the biggest perks of cutting the cord is that you can customize your entertainment needs. Most streaming services offer monthly or annual subscriptions. If you need to pause for a few months to save a little extra cash, you can restart whenever you want.
There are dozens of streaming options, which means you can pick and choose which ones work best for your family.
You can also customize your hardware setup. You don't need a streaming device. You don't even need a TV. If you have a computer, tablet, or phone, you can save more money by using to watch everything. I didn't get a TV for over 5 years when living on my own, I just watched everything off my laptop. In hindsight, I could have bought a TV a lot sooner. But I did save a lot of money during that period.
The option to do as little or as much as you want, while controlling your costs, is the biggest perk of cutting the cord. Mix and match your streaming device with your streaming services for a customized entertainment package that works best for you.
The Best Streaming Apps
Gone are the days when your only streaming option was Netflix and YouTube. Now, there are dozens of streaming apps that include everything from original content to network-specific shows. These are our favorites.
For Classic TV Shows: Hulu
If you're a fan of watching television shows as close to their air-time as possible, Hulu is your best bet. They offer four levels of subscriptions. The basic subscription is $5.99 per month and the Premium streaming service is $11.99. The cheapest option has more advertisements, whereas the premium service has very little to no ads during your shows.
If you love popular TV shows and want to keep them after cutting the cable cord, definitely get Hulu. It has tons of shows like The Bachelor, Grey's Anatomy, Modern Family, Shark Tank, and Family Guy. There's also a few Hulu-exclusive series like The Handmaid's Tale.
For Families: Disney+
In 2019, Disney launched its own streaming service. At $7.99 per month, it's one of the most affordable options available.
It has an extensive library of Disney movies and television shows including the Star Wars films, most of the Marvel films, and many programs from networks owned by Disney. Disney+ also boasts a few of their own shows, like the Mandalorian. If I had kids, I'd definitely get a subscription.
For Sports Lovers: ESPN+
Sports lovers rejoice. If you're hesitant to cut the cord because you don't want to miss the big game, you can get ESPN without a cable subscription. You'll be able to stream MLB, NHL, UFC, and tons of college games live. Unfortunately, there aren't any NFL or NBA games yet. I hope this changes in the future.
Even better, it comes as part of a bundle with Hulu and Disney+ at $12.99/month. By getting that bundle, you can almost replace an entire cable subscription. That's an incredible deal.
For Original Shows: Netflix
Netflix is the original streaming service and still a great option. The volume of original content is absurd. They release more interesting stuff than I can possibly watch. There's also a decent amount of non-Netflix films and TV shows. Believe it or not, you can also still subscribe to their DVD service too. The most expensive streaming plan is $8.99. The premium plan, which includes 4k streaming is $15.99 per month. DVD plans are priced separately.
Best for Bundled Services: Amazon Prime
Amazon Prime offers a lot of the same movies you'll find on Netflix, as well as some television shows you won't find elsewhere. There are a number of great Amazon Prime shows like The Marvelous Mrs. Maisel, The Boys, and Good Omens.
While it doesn't have as much depth as other services, the TV subscription is part of a much larger Amazon Prime bundle. It includes free 2-day shipping, movie streaming, Prime music, and access to the Amazon Prime Reading catalog. Amazon Prime is $12.99 per month or $119 per year. With the number of shopping trips I can avoid by using the fast, free shipping, Amazon Prime easily pays for itself. And I get some great TV shows with it too.
Do you know your earning potential?
Take my earning potential quiz and get a custom report based on your unique strengths, and discover how
to start making extra money — in as little as an hour.
Start The Quiz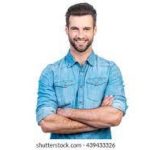 Pranav is a tech, crypto & blockchain writer based in London. He has been following the development of blockchain technology for several years.