This post may contain affiliate links. Read my disclosure policy here.
If you're looking for in-depth advice on how to make money from home…

Be sure to check out my book Money-Making Mom: How Every Woman Can Earn More and Make A Difference, where I share creative ways to manage money, generate income and–most importantly–live a life of deeper meaning, fulfillment, and generosity than you might have ever imagined possible. This book is packed with hard-won wisdom, real-life stories, and practical tips to help inspire and motivate you!
Looking for some easy ways to get started at earning money from home? Here are a few ideas–most of which I've personally done at some point, or am still doing myself:
Start Your Own Blog
Blogging can be a great way to earn extra income and it has certainly been a huge blessing in our family!
Want to start your own blog? Be sure to sign up for my FREE online class: 3 Steps to Start That Blog You've Been Dreaming Of where I'll teach the basic strategies you need to have in place to get started successfully!
Once your blog is up and running, be sure to check out this page with detailed, step-by-step instructions on How to Make Money Blogging.
Do you already blog regularly, but wish you could start seeing more of a steady income stream from your blog? Be sure to download my FREE cheat sheet on 10 Ways to Make $100 With Your Blog!
For more helpful and in-depth information on blogging, be sure to check out my other site YourBloggingMentor.com.
Take Surveys
You won't get rich taking surveys, but you can certainly earn a little side income — usually something like $5-$10 per week. You can read a little about my own experience with survey companies here. And then be sure to check out some of my favorite legitimate survey companies you can sign up with.
Teach With VIPKID
Make money as a teacher in China without leaving the comfort of your own home!  VIPKID — an online English education platform with 200,000 Chinese students and 20,000 teachers — is always looking for new teachers. Many readers have shared testimonials about how much they love teaching with VIPKid! Go here to learn more.
Start a Subscription Box Service from Home
Thinking of starting a subscription box service? Head over to CrateJoy — a site that lets anyone start a subscription box business. There are endless possibilities with this! Moms have created everything from monthly snack subscription boxes to science club boxes and decor subscription boxes. Go here to check it out.
Become a Scopist
Scoping is the art of editing transcripts for court reporters. It's the step before proofreading transcripts, as you work with the rough draft to make it readable. Sign up for this free introductory course at Internet Scoping School.
Earn Money for Searching/Using the Web
Do you read email, search the web or purchase things online? Well then, you definitely should be earning points and cashback for doing so. Here are some of my favorite ways to earn money and prizes for doing things I already do online. I've been paid consistently by each of these websites and would highly recommend them:
SwagBucks — Earn points for searching the web, taking surveys, shopping online, taking polls, watching videos, and much more. These points can be redeemed towards prizes or gift cards. For suggestions on how to earn the most with Swagbucks, see my series on 15 Ways to Earn More Swagbucks.
MyPoints — Earn points for reading emails and shopping online. These points can be redeemed towards gift cards and more.
Inbox Dollars — Earn cash for reading emails, searching the web, and more.
Cashback Programs — Earn cashback for making purchases online.
Sign up for GetReferred.com
Create an account with GetReferred.com to increase your earning potential from referrals to all kinds of sites! In a nutshell, GetReferred.com is a community sharing website for referral links. It's a win-win! You can find referrals to sign up under plus get credit for people who sign up under you. They include just about every site you can think of: Swagbucks, Stitch Fix, Birchbox, Ibotta, Shopkick, Ebates, Groupon, and SO many more!
Download and Take Advantage of Money-Making Apps
Shopkick — Get paid to walk into stores and scan products, no purchase necessary!
Ibotta — Get cash back on grocery and retail purchases.
Checkout 51 — Get cash back on grocery purchases.
MobiSave — Get cash back on grocery purchases.
For more in-depth information, be sure to sign up for my FREE 5-day course on how to make money with your smartphone!
Sell Stuff
More Ideas
Other Articles & Resources You Might Find Helpful
Also, if you haven't done so already, be sure to sign up for my FREE 5-day course on How I Make a Full-Time Income From Home. This video course will give you an inside peek into my blogging and business journey, will share lots of inspiration and hard lessons I've learned in the process, and will encourage you with ideas on how you can make a part-time or full-time income from home, too.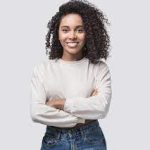 Kajol is a Latin American crypto enthusiast. She is a specialist on management and strategic planning for over 11 years. Thompson has worked as a legal and corporate consultant. She writes about her interests like blockchain, cryptocurrency trading and market analysis.