It's the season of giving, and Americans are speaking up about what they really want for the holidays this year. Hint: more than likely, it's something green that doesn't grow on Christmas trees.
To find out what Americans want to find under the tree and why, we made a list–and we checked it twice. After surveying 1,000 Americans, we found that most Americans agree that they want to find cash under the tree–but they don't want to give it.
Some key findings include: 
61 percent of respondents prefer cash or a gift card to a traditional present 

Only 40 percent of Americans want to give cash or gift cards as a present this holiday season 

60 percent of women prefer to receive thoughtful presents

1 in 4 seniors prefer a charitable donation over a gift    
61 Percent of Americans Prefer Cash to Other Holiday Gifts 
"Show me the money!" is America's new holiday gift-giving mantra, with 61 percent of Americans preferring cash to traditional gifts or charitable donations. To some, the act of giving cash can be seen as impersonal and transactional, all the things traditional gift-giving should not be. Yet, a majority of Americans now prefer this transactional giving to a traditional present. 
What's the reason for the shift? Perhaps Americans are embracing practicality after years of receiving gifts that remain unused on shelves, or worse, in the trash. Economist Joel Waldfogel discovered that people value gifts 20 percent less than items they buy for themselves. 
Interestingly, only 19 percent of those surveyed want to give cash. While 21 percent of gift-givers try to combine gifts and cash together into a gift card, a 2018 study by MarketWatch revealed that $1 billion in gift cards go unused each year, so much so that there is now an online market to resell unclaimed and unwanted gift cards. 
Americans Want to Get Cash, Give Presents 
As the old saying goes: it's better to give than to receive. This study even backed this up with science, revealing that spending on others results in more happiness than spending money on ourselves. The tradition of gift-giving and its place in our society has long been studied by psychologists and anthropologists, and despite more Americans reporting financial strains during the holiday season, gift-giving doesn't appear to be going anywhere. 
Our survey revealed that a majority of Americans still want to give gifts, but want to receive cash. In fact, 60 percent of Americans prefer giving a traditional present as opposed to cash, yet 61 percent of Americans say they prefer receiving cash to presents. This conundrum explains why 53 percent of people may receive an unwanted Christmas gift this year. Additionally, a CensusWide study revealed that 46 percent of people have lied about liking a gift to spare gift-givers feelings.
3 in 5 Women Prefer a Thoughtful Gift  
While 60 percent of men rank usefulness as the most important function of a gift, 60 percent of women prefer thoughtful presents. Women were more likely than men to prefer these sentimental gifts and women aged 35-54 were most likely to ask for something with meaning behind it. 
Behavioral economists from San Fransisco State University have found that gifting experiences leads to greater happiness than giving material possessions. If you are going for the sentimental factor in your holiday gift-giving, consider buying a golf lesson instead of golf clubs, or a cooking class in place of a new blender.
Seniors Are the Most Generous Gift-Receivers 
While only 7.9 percent of Americans preferred a donation on their behalf instead of a gift, approximately 1 in 4 seniors rate a charitable donation as their preferred gift to receive. According to Nonprofit Source, 30 percent of all annual giving occurs in December, with 10 percent occurring in the last 3 days of the year. 
Giving to charity over the holiday season pays in more ways than one. In addition to good fortune, you can also receive a tax write off for your donation. 
With most Americans ditching the traditional act of gift-giving in favor of a more transactional approach, don't feel like you need to give everyone something. Try suggesting a gift exchange to cut down on the number of gifts you need to purchase, or simply be upfront with loved ones that you are cutting back this year to prevent holiday debt hangover.
Methodology:
This study consisted of one survey question conducted using Google Surveys. The sample consisted of no less than 1,000 completed responses per question. Post-stratification weighting has been applied to ensure an accurate and reliable representation of the total population. This survey ran during October 2019.
Sources:
Related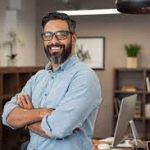 Abubakar his MA Economics from Concordia University in Montreal and BA Economics from the University of British Columbia, with special emphasis on environmental and industrial economics. He has written on a variety of different topics including Bitcoin and finance.