Most people don't keep very good track of all their finances. While you may not know your credit score off the top of your head or have your bank account number memorized, the assumption is that you know what really counts: your everyday expenses.
Yet the evidence suggests that when it comes to their budgets, Americans tend to play it by ear more often than they plan it out. A 2018 study found that 35 percent of people report missing a bill simply because they forgot about it. In a world of automatic bill-pay and banking apps, many don't feel it's necessary to keep a close eye on their money until they don't have enough —  which, for many, can be too late.
To find out just how much Americans know about their own spending habits, we asked 1,500 people if they knew how much they'd spent in the previous month and how they felt about it, discovering:
65 percent of Americans said they don't know how much they spent last month.
Gen Z is the least likely generation to know what they spent, followed by Millennials.
Nearly a third of Americans said they wish they'd spent less in the last month.
3 in 5 Americans Don't Know What They Spent Last Month
When asked whether or not they know how much they had spent in the previous month, only 35 percent reported knowing.
As money is the main source of stress for 44 percent of people, it's possible many avoid examining the full picture of their spending habits, for fear of what they could find. For some it may be easier to avoid their finances altogether than stress about a budget.
Others may feel they simply don't need to budget. It's possible that those not tracking their spending don't do so simply because they don't feel it's necessary. Despite this, Americans overspend an average of $7,500 each year. For many, whether they have enough income or are struggling to make ends meet, turning a blind eye to money isn't the wisest financial decision.
Younger Generations Are Less Concerned With Spending
The survey results showed a positive correlation between age and knowing how much you spent in the previous month. The older the respondent, the more likely they were to report knowing how much they spent.
Of those aged 18–24, only 23 percent reported knowing what they'd spent in the last month, the lowest of any age group. On the other hand, nearly half of those aged 55 and up knew how much they'd spent in the previous month.
One-Third of Americans Say They Regret How Much They Spent
Of those who do know their previous month's spending, 31% say they regret how much they spent, indicating that many Americans' spending habits weigh on them.
Though many struggle with debt, loans, and other large financial burdens, the simple act of tracking spending can go a long way to alleviating money-related stress. 62 percent of consumers who have a budget report feeling more confident. Taking small steps to stay on top of your finances can help you feel more in control of your spending and reaching your large financial goals.
Though many Americans are reluctant to track their spending, budgeting is a critical part of maintaining overall financial health — and it doesn't have to be painful. Start by keeping yourself accountable for your daily, weekly, and monthly spending. Understanding the basics of your financial habits is the first step to being more in control of your life. To help you stay on top of your money, the Mint app makes tracking your spending simple and easy to understand.
Methodology 
This study was conducted for Mint using Google Surveys. The sample consisted of no fewer than 1,500 completed responses per question. Post-stratification weighting has been applied to ensure an accurate and reliable representation of the total population. Responses were collected April 30th to May 2nd, 2020.
Related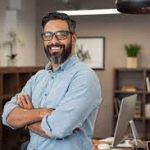 Abubakar his MA Economics from Concordia University in Montreal and BA Economics from the University of British Columbia, with special emphasis on environmental and industrial economics. He has written on a variety of different topics including Bitcoin and finance.