Every major company you have your sights on probably uses coding to some degree. So if you're ready to learn new skills and dive into programming, the 2020 Premium Learn to Code Certification Bundle is your guide.
In all, this bundle delivers 1,407 lessons broken into 10 courses that dissect coding from top to bottom. Lifetime access will give you plenty of time to comb through all the information carefully.
This online bootcamp is designed to help you to become a web or app developer or a programmer. Or, you could simply be someone who lists coding as a skill on their resume.
To help you learn the material, you'll take quizzes and complete professional projects that, at the end of the course, you can also add to your portfolio. You'll have the opportunity to dive into today's most popular tools and languages including Python, Javascript, R and Django.
Learning to code at in-person workshops — or even online ones — would normally cost thousands of dollars. This package normally costs $2300, but it's on sale for 98 percent off.
Learn how to code from the comfort of your couch for $39. The 2020 Premium Learn To Code Certification Bundle is available for purchase on The Penny Hoarder Shop today.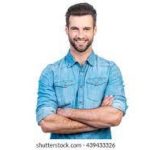 Pranav is a tech, crypto & blockchain writer based in London. He has been following the development of blockchain technology for several years.